E-commerce logistics refers to the direct logistics service provided to e-commerce enterprises, which can be quickly completed within the promised time involved in the e-commerce transaction process. It focuses on living consumption, and features with largely dispersed service targets, high requirements on service experience and integration of forward and reverse logistics.
ISH has been operating e-commerce logistics business since 2012. The operating product category covers clothing, shoes and hats, food, books, digital products, cosmetics, auto supplies, etc. ISH can provide customers with wareh e management system, e-commerce order management system and transportation management system, and supports real-time docking with ERP systems and major e-commerce platforms of domestic and foreign customers, so as to realize automatic data transmission and information sharing.
ISH e-commerce logistics services include: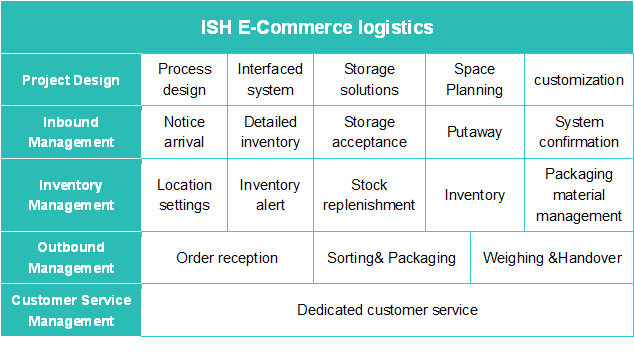 Advantages of ISH e-commerce logistics services: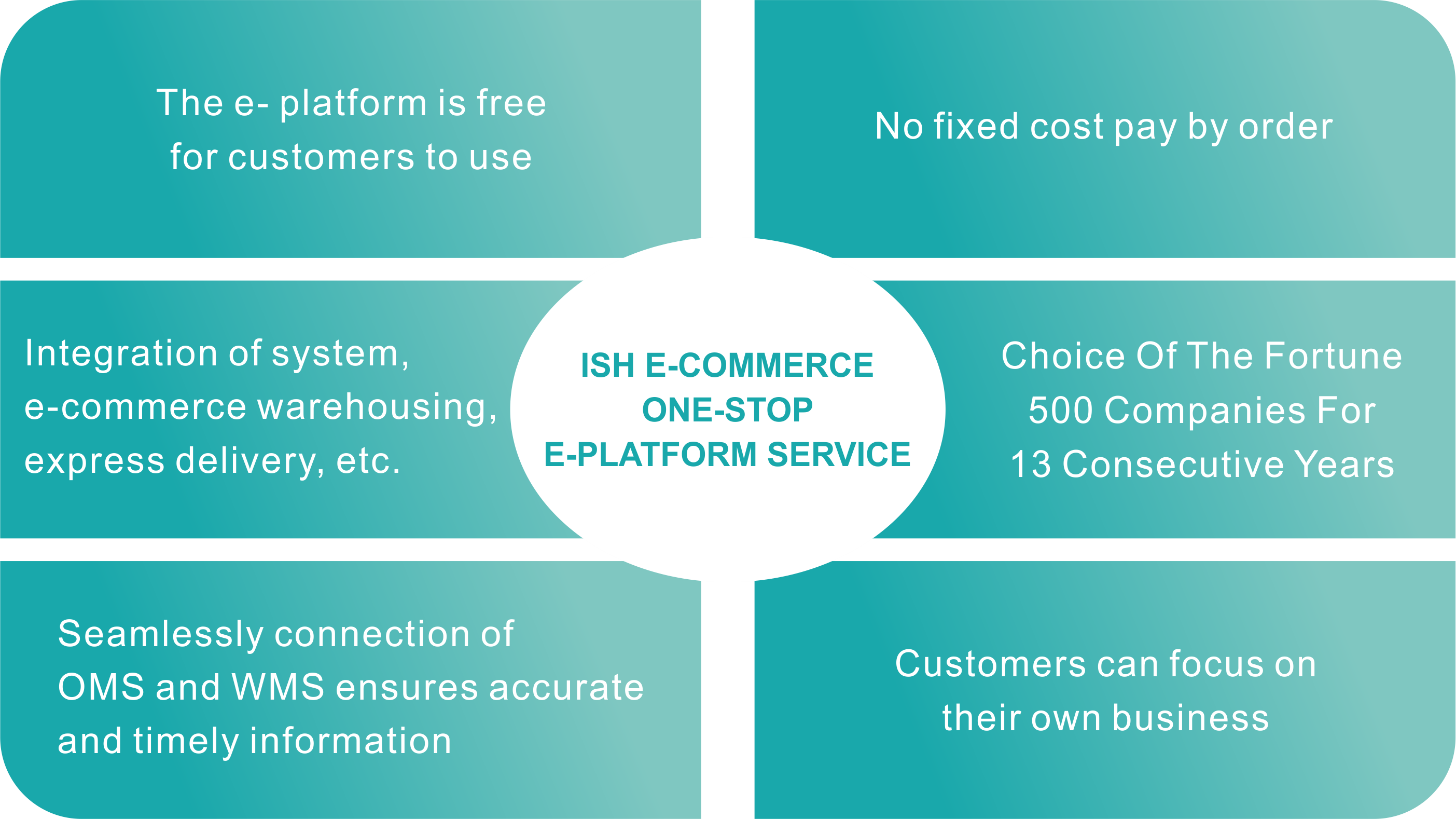 ISH e-commerce logistics experience:
★

20 years

of experience in warehouse management and a professional operation team.

★

Serving more than 10 well-known e-commerce flagship stores

, covering industries of clothing, shoes, hats, food, digital products, cosmetics and so on.

★

Managing more than 30,000 SKU

goods every day.

★

Exceeding 3 million

annual shipments.

★

The annual shipment value is more than 1 billion.

(ISH E-Commerce warehouse)